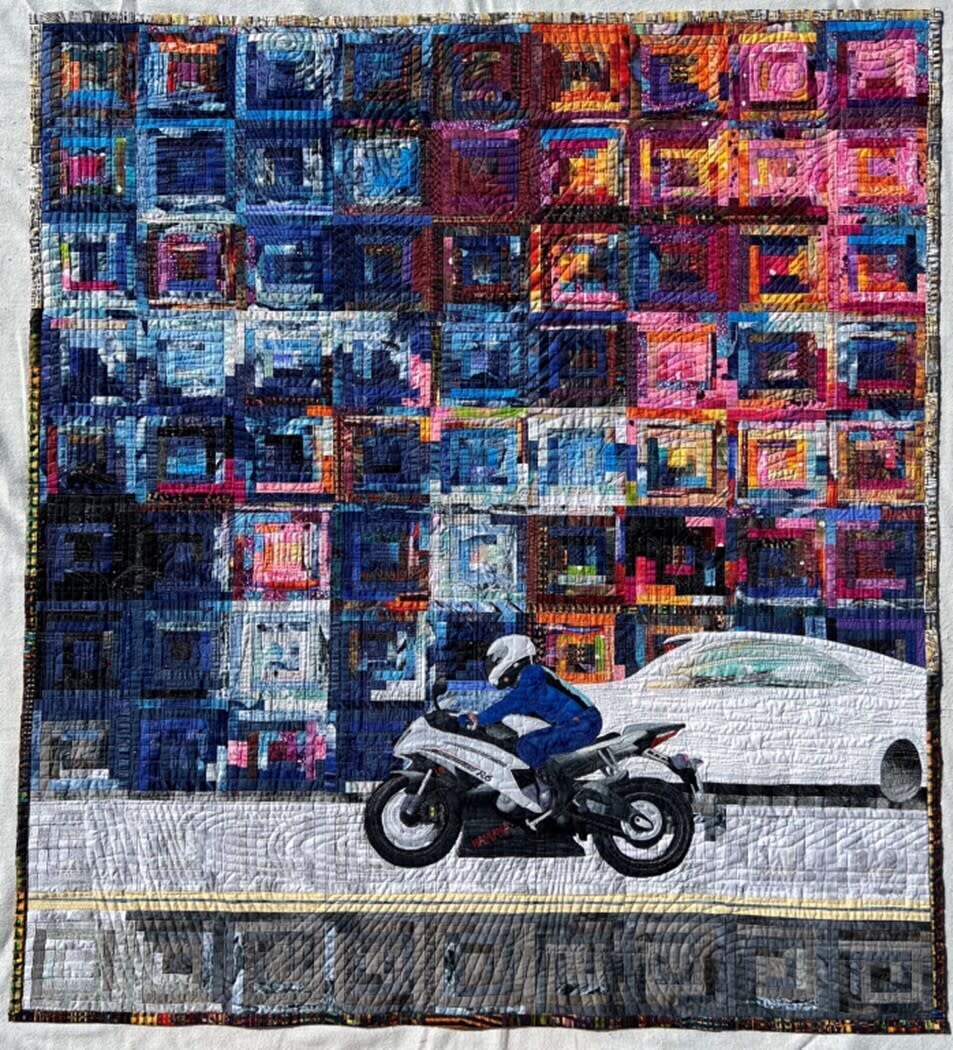 Main Gallery: Logs on a Roll Log Cabin Quilts Juried Exhibit
Log Cabin quilts have historically been an American favorite throughout the years. Perhaps due to the numerous ways to align the blocks into a variety of different setting possibilities, or the ever-popular way to use up a lot of scraps that might otherwise be wasted, or to have a controlled color palate. Modern, contemporary, and traditional – straight furrows, barn-raising, and mixed-up conglomerations of log cabin blocks. RMQM is pleased to present an amazing group of log cabin quilts from the Call for Entry Challenge, juried by Irene Berry and Jan Mark. The earliest log cabin quilt in America dates back to the mid-1800s, while even earlier examples of the log cabin design dates back to early Egypt. It seems that the log cabin block will continue to be a popular way to create one-of-a-kind quilts for today's traditional and contemporary quilters.  Whether you are a traditional quilter, a contemporary art quilter, or a quilt enthusiast, we have a wide array of quilts. This selection of quilts is accompanied by the incredible log cabin miniaturized work of Amy Pabst in her solo show in the Northeast Gallery.
In the Northeast Gallery: Amy Pabst Solo Exhibit | Log Cabin | The 100,000 Pieces Project
Amy Pabst will delight and amaze you with the number of pieces in each of her log cabin quilts. Amy's book, Log Cabin: The 100,000 Pieces Project, is available in the RMQM Gift Shop.