Explore the Lariat Loop Scenic & Historic Byway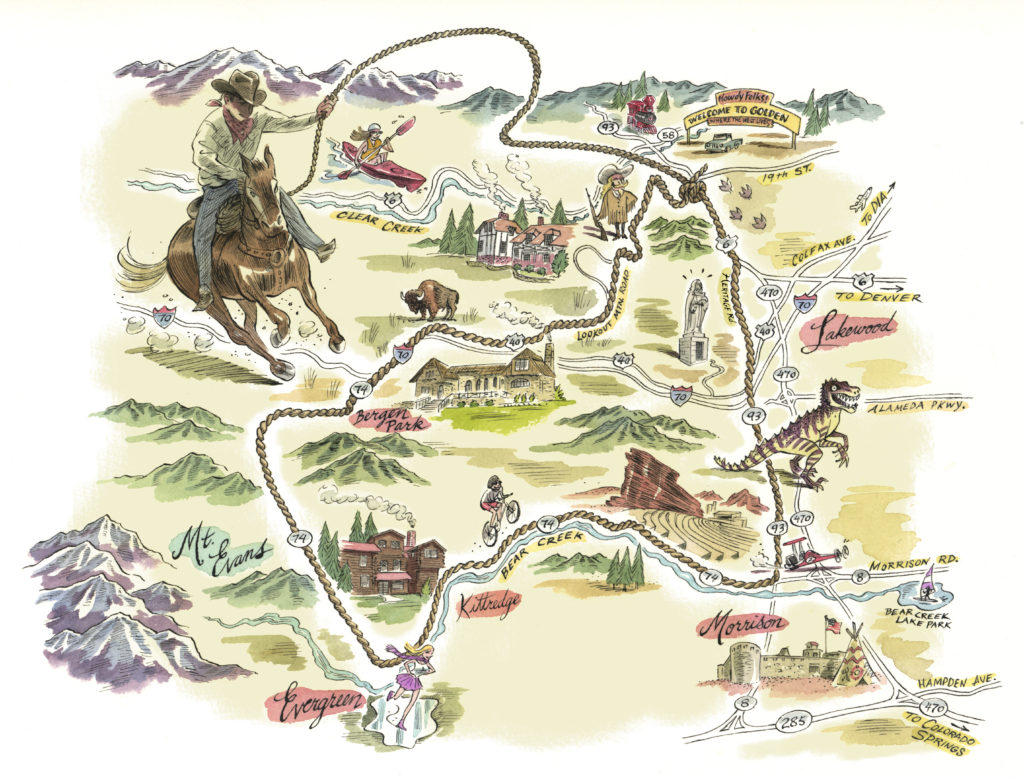 The Lariat Loop® Scenic & Historic Byway provides a multigenerational excursion that retraces the motoring adventures of the 1920s on a 40-mile winding stretch through the foothills between Golden, Morrison, and Evergreen. Explore the historic sites, scenic stops, and fun attractions at your own pace. Best of all, whether you're squeezing in a few stops in an hour or making a full day of it, exploring the Lariat Loop Byway is free!
Before you head out, grab a to-go coffee, breakfast, or lunch in downtown Golden, which offers a wide variety of cafés, coffee shops, food halls, and restaurants. Don't forget to grab a photo under the famous Golden Welcome Arch!

THE HISTORY OF THE LOOP
From 1915 to the 1920s, Denver developed and promoted the Lariat Trail Scenic Mountain Drive ascending Lookout Mountain and the Bear Creek Canyon Scenic Mountain Drive as part of several "scenic circles" designed to help Coloradans experience the mountains in proximity to the Denver Metropolitan area.
Originally, the Lariat Loop Byway (today billed as "40 Miles of Western Adventure"), provided early automobile access to the Denver Mountain Parks system, and later, to Jefferson County Open Space parks. In 1976, the roadways of the Byway were des
ignated to the National Register of Historic Places.
1 Boettcher Mansion – Jeffco.us/Boettcher-Mansion
Tour this 100+-year-old gem where historic authenticity meets modern amenities inside the Lookout Mountain Nature Preserve. Built in 1917, the former Lorraine Lodge was donated to Jefferson County in the 1970s and in 1984, the Arts and Crafts estate was listed on the National Register of Historic Places.
2 Buffalo Bill Museum & Grave – BuffaloBill.org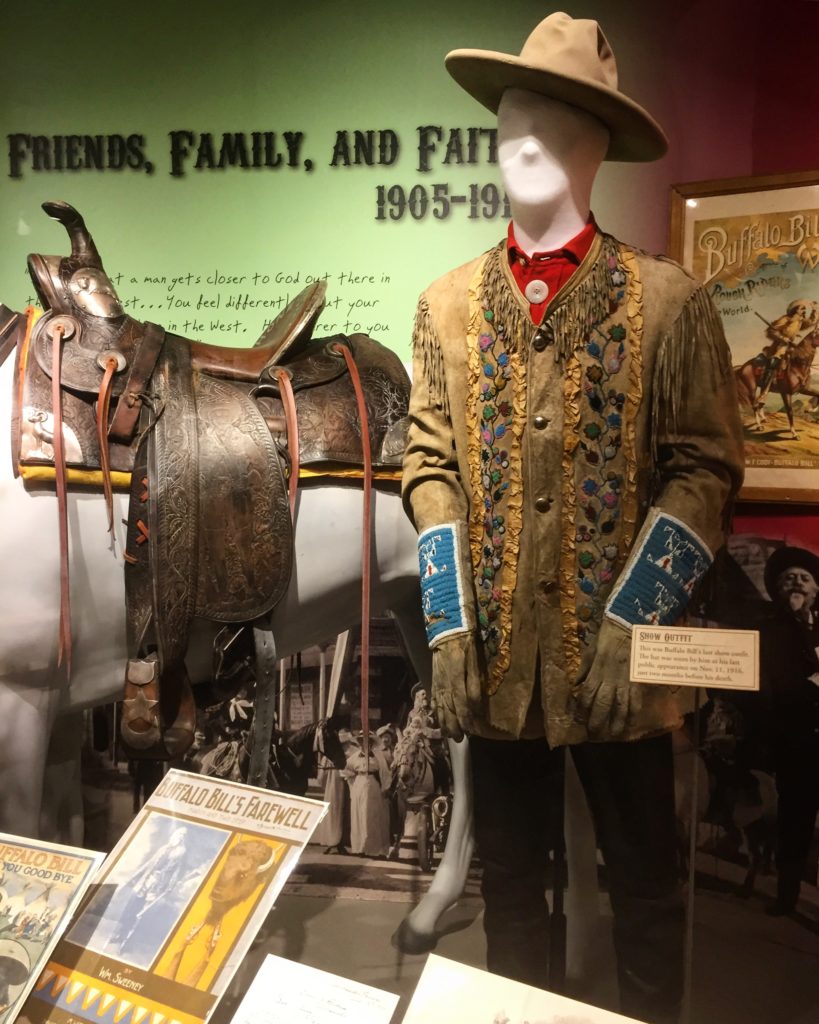 Browse collections of antique firearms, Native American artifacts, items used by Buffalo Bill Cody and his grave atop Lookout Mountain. See Sitting Bull's bow and arrows, Buffalo Bill's show outfits, and Frederick Remington's "Portrait of a Ranch Hand."
3 Colorado Railroad Museum – ColoradoRailroadMuseum.org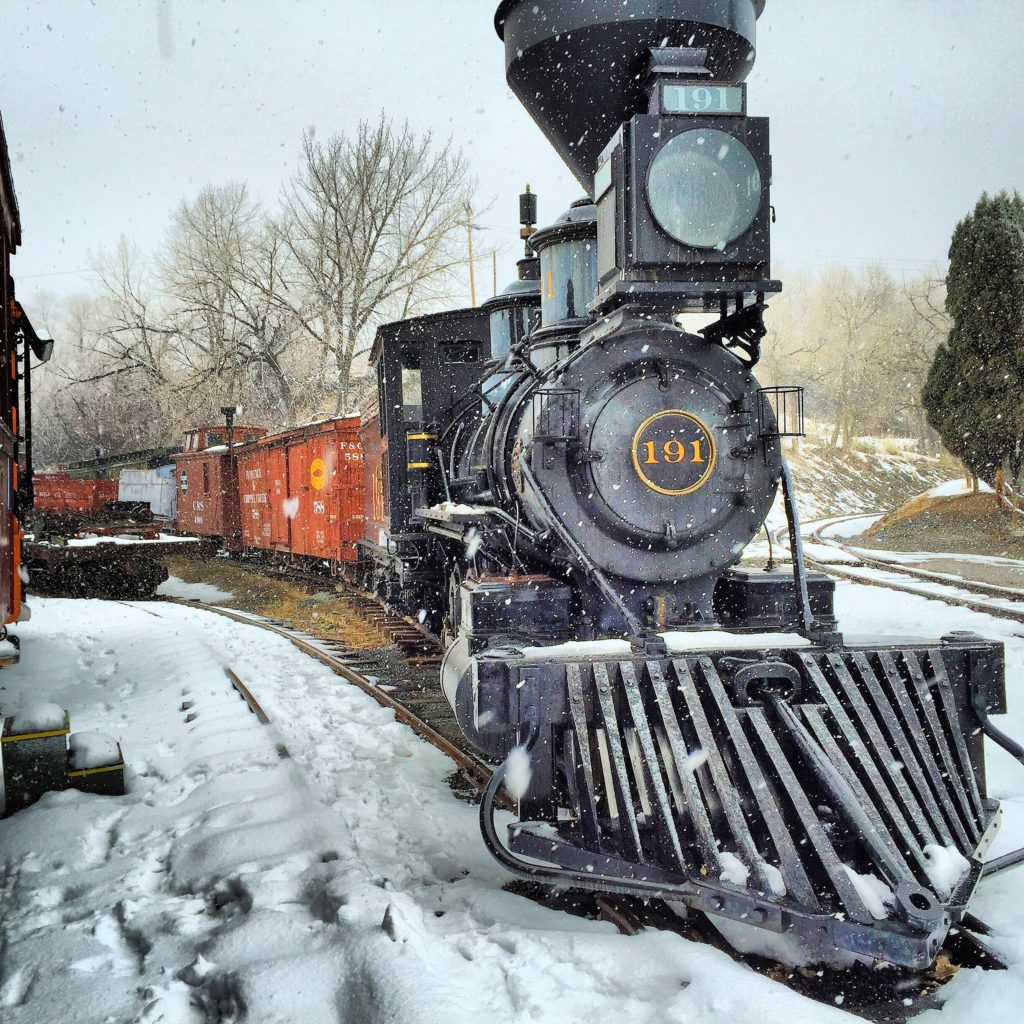 Experience history with this collection of over 100 narrow- and standard-gauge steam and diesel locomotives, passenger cars and cabooses. Also, see the exhibit galleries, renowned library, Roundhouse restoration facility, and working turntable, plus the Depot General Store.
4 Golden Historic Downtown – VisitGolden.com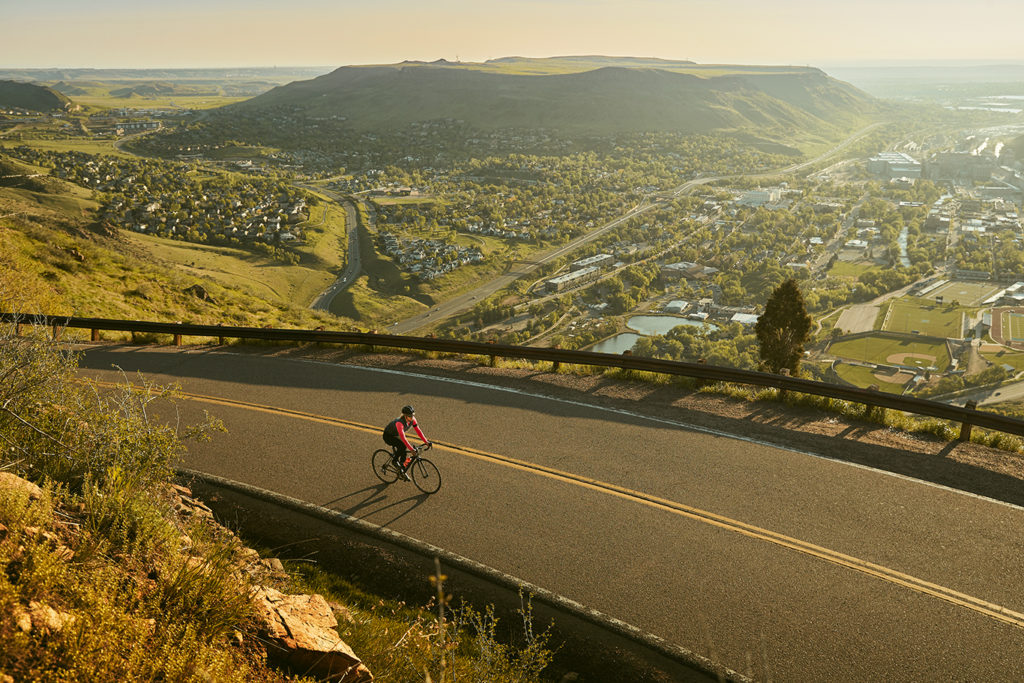 Historic Downtown Golden dates back to the early 1850s when the first settlers came looking for gold. Visit the museums, take the self-guided walking tours, shop, dine and stay without ever leaving downtown.
5 Lookout Mountain Preserve and Nature Center – Jeffco.us/1281/Lookout-Mountain-Preserve- and-Nature-Cen
Commune with nature at this 100-acre park's interactive exhibits, hands-on discovery room and observation room, programs, and trails. Jeffco Open Space Educators offer programs throughout the year covering the county's wildlife, plants, history, and more.
6 Miner's Alley Playhouse – MinersAlley.com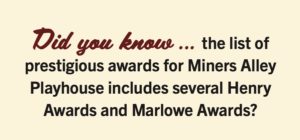 Enjoy an award-winning production —musicals, comedy, improv, concerts, and theater—at this professional theatre in downtown Golden. The performances have been acknowledged by Denver Westword and True West for excellence in community theater. Watch for the early 2023 move into the former Meyer Hardware building, where the playhouse blossoms into the new Miners Alley Performing Arts Center.
7 Mother Cabrini Shrine – MotherCabriniShrine.org
Walk the gardens, marvel at the art and architecture, explore the museum and browse the gift shop at this sacred site. The Shrine offers retreat facilities and daily mass and is open every day for visitors and pilgrims to pray, explore and visit.
8 Rocky Mountain Quilt Museum – RMQM.org
Explore the scope of quilting, from bedcoverings of the 1800s to contemporary art pieces. The museum hosts quarterly exhibits, tailored tours, and programs for adults and youth. The Sandra Dallas Library contains over 6,500 volumes featuring out-of-print literature, technique resources, historic patterns, and research documents.
9 Dinosaur Ridge – DinoRidge.org
This indoor/outdoor museum features fossils from the Cretaceous and Jurassic Periods, first studied and named during the Bone Wars
of 1877. An esteemed panel of paleontologists ranked Dinosaur Ridge as the No. 1 dinosaur track site in America for the variety and accessibility of fossilized tracks open to visitors.